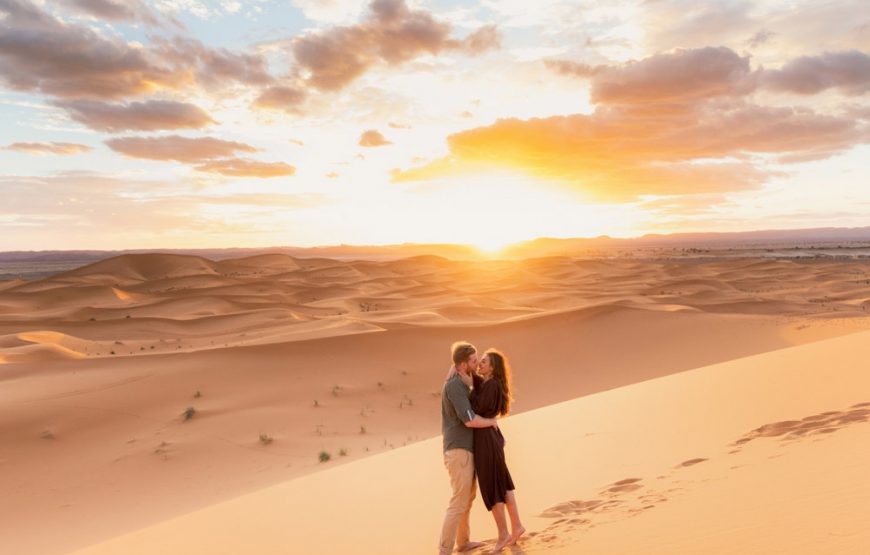 SPECTACULAR HONEYMOON IN MOROCCO
The Captivating Kingdom of Morocco, Your Perfect Romantic Destination.
A honeymoon in Morocco can be the perfect way to begin your life as a married couple. From a romantic beach vacation and a fascinating desert camp in the world's largest desert, the Sahara, to hiking along the pretty valleys and up the mountains of Morocco, not stopping until you drop, Morocco does not disappoint.
Let us take a quick look at why Morocco should be the top on your honeymoon destinations list!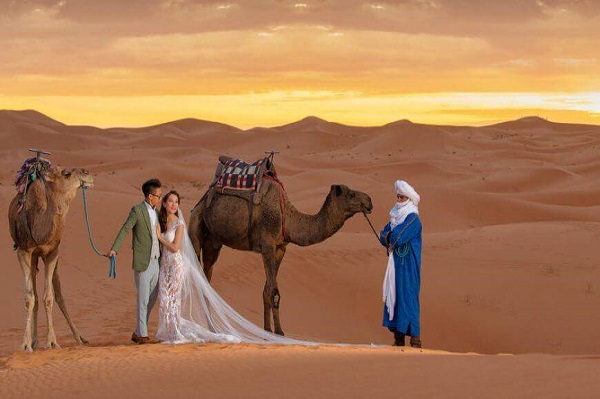 MOROCCO.. YOUR PERFECT ROMANTIC DESTINATION :
Whether you are looking for beaches, Sahara, mountains, pampering or an adventure, Morocco has the perfect honeymoon location for you. It's warm hospitality, lavish decor, and vivid culture make for an unforgettable honeymoon.
Grand Morocco Travel agency will work with you to plan your Honeymoon in Morocco tour, around your tastes, interests and budget.
AN
UNFORGETABLE

 HONEYMOON IN MOROCCO :

If planning your honeymoon and you wish to be entirely alone and maybe experience a peaceful, ancient and rich cultural environment or wish to totally relax and be stress free in resplendent surroundings or undertake a spectacular adventure together, consider one of our best recommended tours by our clients that is, a 13 days Honeymoon in Morocco tour.

One of our specialities, is to advise and provide expertly planned and hand-picked Morocco itineraries to completely satisfy your very special needs for such an extra-special occasion, in a bewitching and exotic land of Morocco.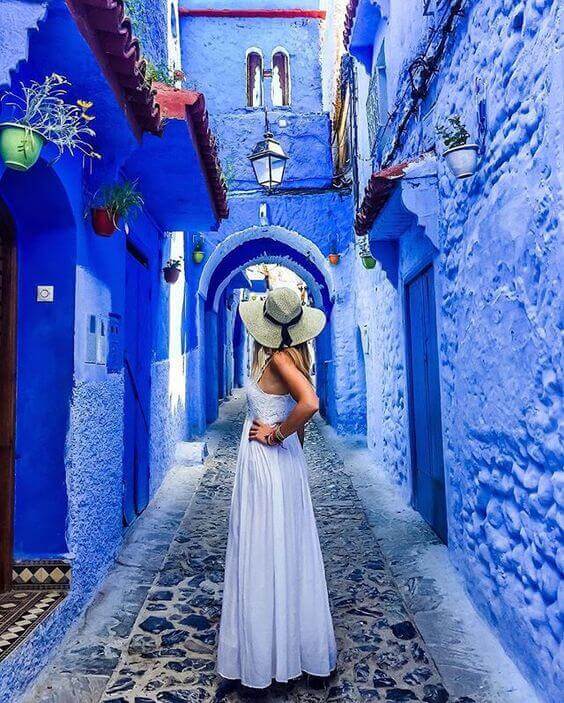 Since marriage and honeymoon will be one of the most significant and special events of your life, it should be as you have always dreamed. There are so many global, imaginative possibilities and many wondrous locations such as Morocco, where your dream can be realized. Whatever your choice and dream, we can make your honeymoon in Morocco happen.
Our tour company has much experience and expert knowledge in arranging for your individual desired extras such as romantic dinners in exquisite restaurants, luxury room service in your Riad or Hotel and the delivery of flowers, fresh fruit and drinks etc. in your room. Whatever your wish, we always pay the greatest attention to every detail which is personal for you, for a memorable honeymoon in Morocco.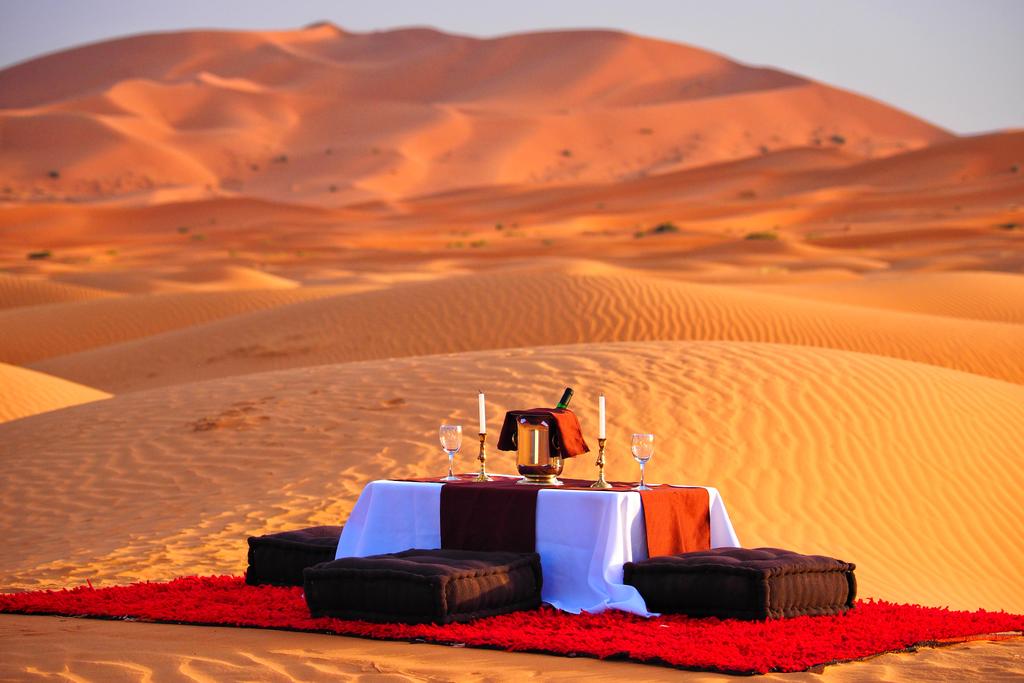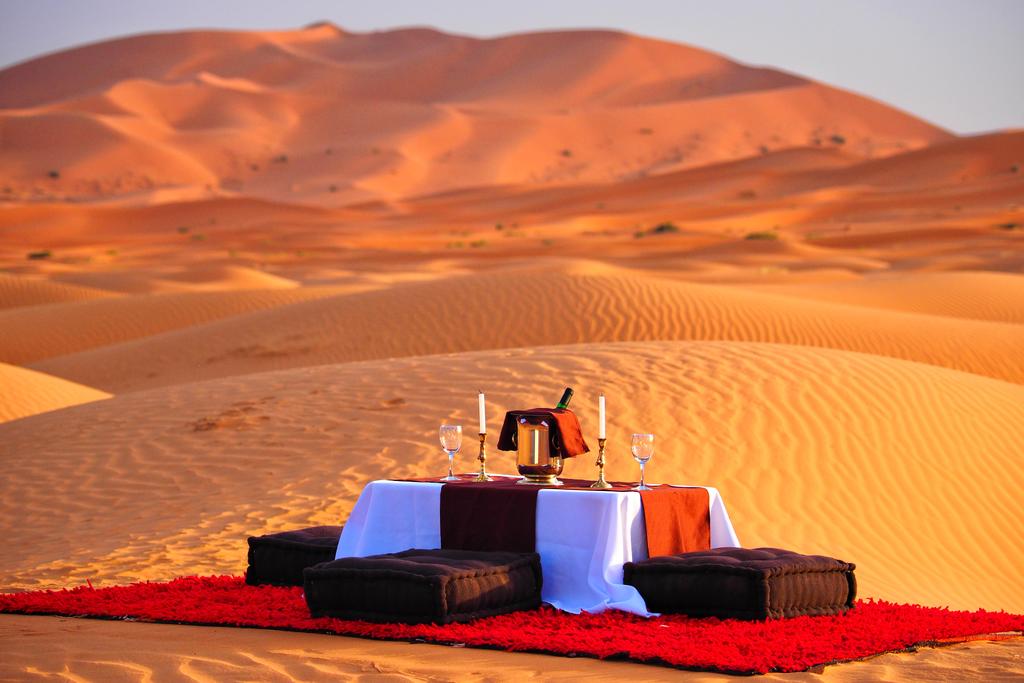 THINGS TO DO :
Our strong recommendation for a honeymoon in Morocco, is to travel to the Sahara Desert which is a huge series of sand dunes, covering much of south and eastern Morocco and have a romantic overnight stay in a Luxury Desert Camp. One will experience the magnificent desert atmosphere, where one can look up, marvel at the night sky full of milky-way stars, ride camels, dune buggies and so many more activities that you will certainly love.
Another option for a honeymoon in Morocco, is a trip to the Atlas Mountains in Morocco and partake of the famous Moroccan mint tea in a local Berber family house, to learn how those rural Berber families live and their lifestyle. It is a chance to share a local traditional Berber breakfast, made by the family and learn about them or a chance to relax on the terrace of a luxury Hotel or Riad or Kasbah or in a garden.
OPTIONAL ACTIVITIES :
Wine tasting.
Hiking.
Cooking classes.
Traditional hamam and Spa.
Sahara tour.
Camel trek.
Hot Air balloon.
Quad & dune buggies excursion.
Golf.
Surfing.
Culinary tour.
Art tour.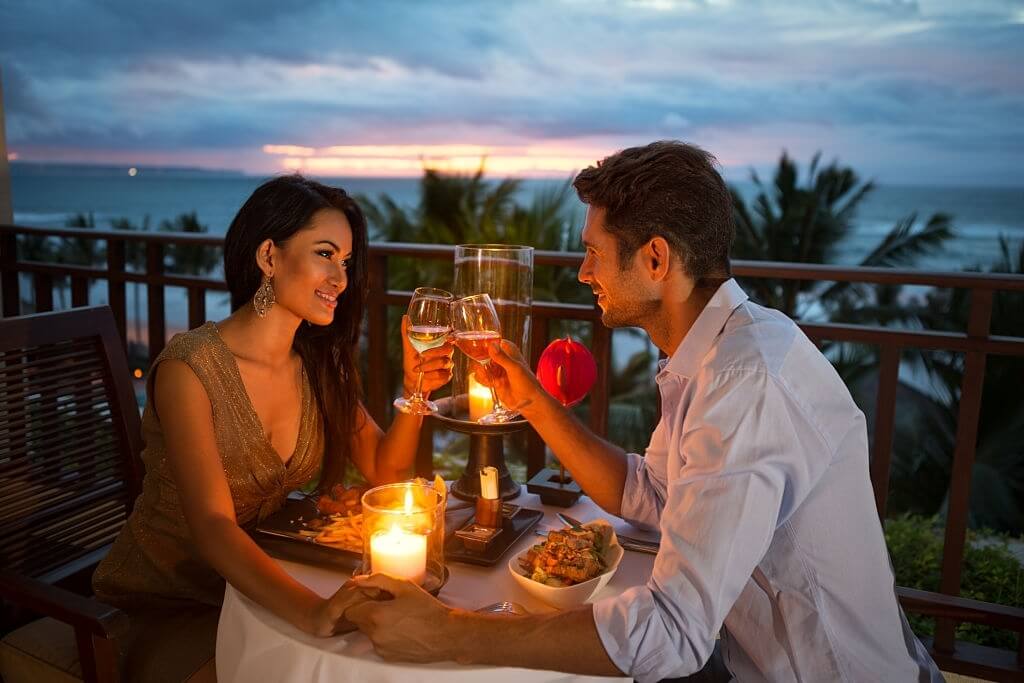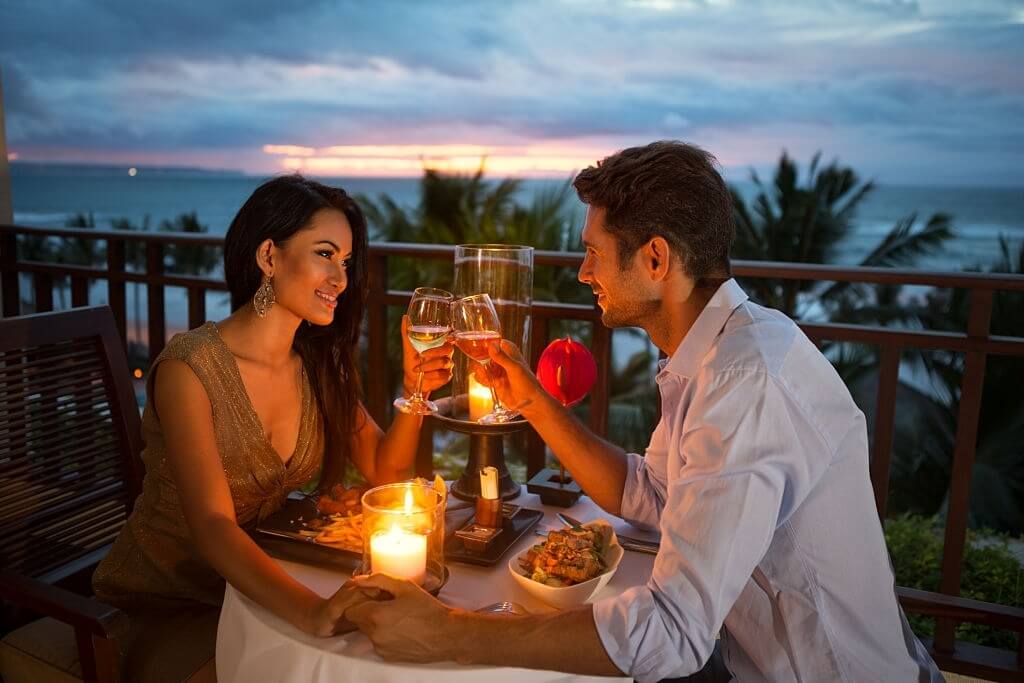 Booking & inquiries
If you are looking for a destination in which to spend your Honeymoon, then Morocco should definitely be on your priority list. Grand Morocco will help you put together a once in a lifetime Honeymoon in Morocco tour. If you would like us to propose an itinerary to include some visits to places of interest to you during your stay in Morocco, we would be happy to do so.
We can create a truly memorable Honeymoon experience for you.