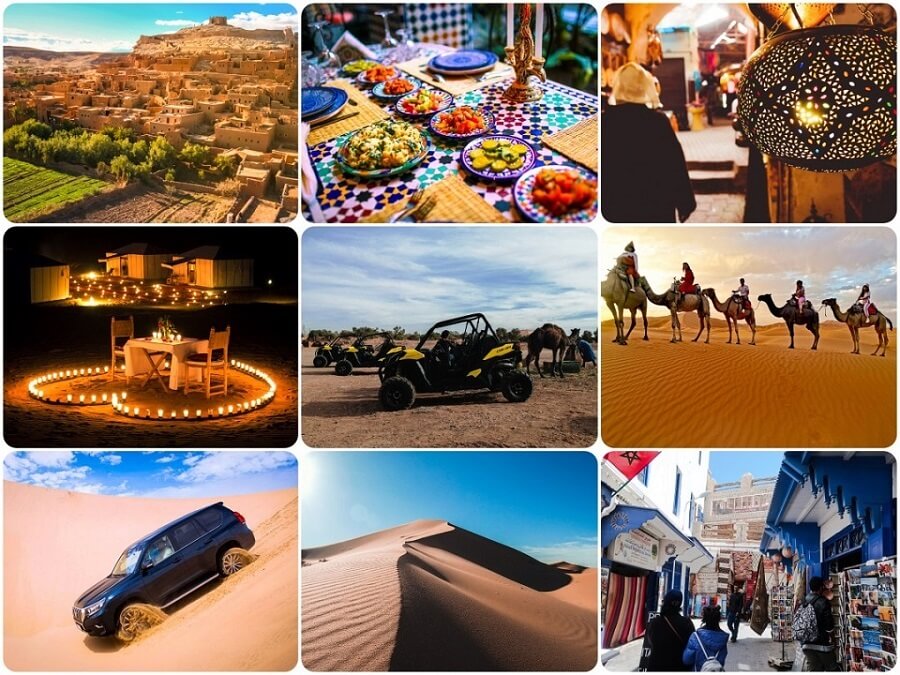 CHRISTMAS IN MOROCCO AND NEW YEAR CELEBRATION
Celebrate a magical New year and Christmas in Morocco, an exotic land of landscapes, ancient Kasbahs, rolling Saharan sands, verdant valleys and rich culture..
CHRISTMAS IN MOROCCO & NEW YEAR CELEBRATION:
There are many options offered by Grand Morocco for freedom-of-choice touring in the legendary, beautifully exotic Morocco. Our company offers an exciting range of packages for a New Year's Eve or Christmas in Morocco holiday tour, during the festive season. The packages will extend from the cities of Marrakech, Casablanca, Rabat to the ancient cities of Fes, Meknes and the blue pearl of Chefchaouen. Travel over the picturesque Atlas Mountain range to the wondrous Sahara Desert and much more, if desired. Grand Morocco festive season tours are designed to provide the holiday maker with a sensational, new and different escape holiday in Morocco each year at this festive, Christmas and New Year season – the perfect 'get-away' holiday.
Grand Morocco Travel agency will work with you to plan your New Year's eve and Christmas in Morocco tour, around your tastes, interests and budget.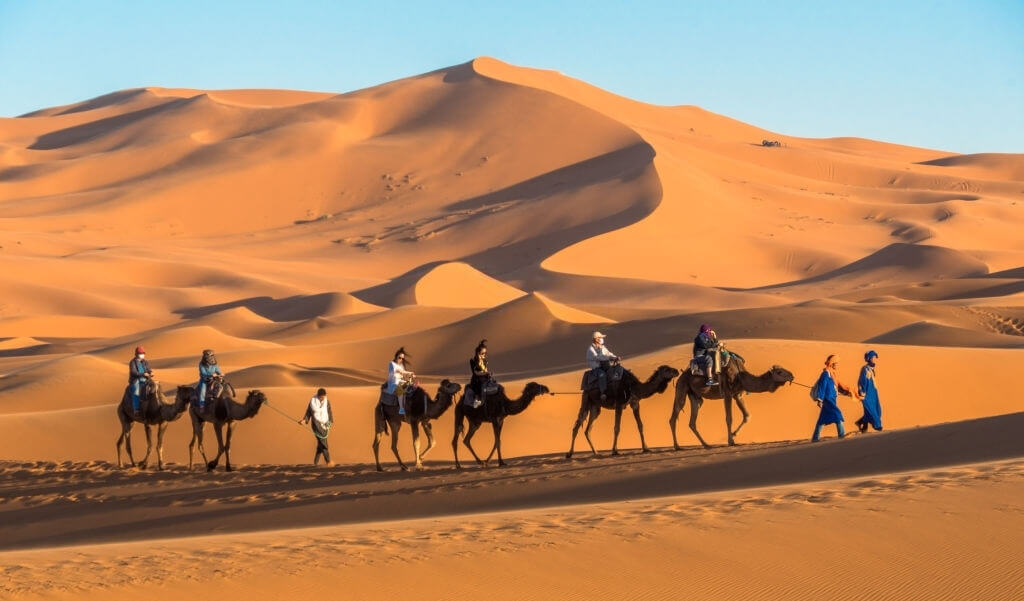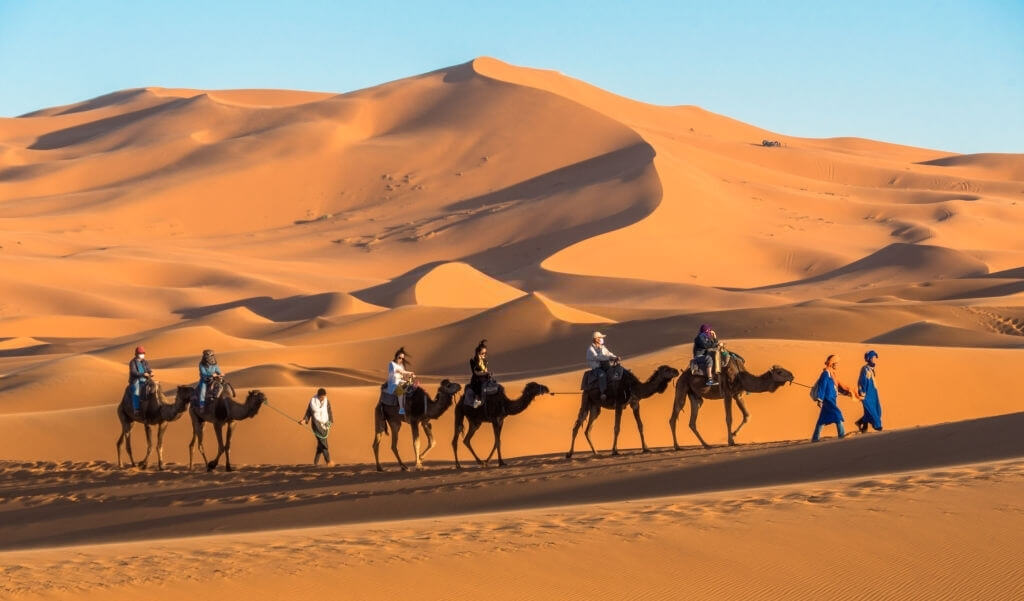 EXPERIENCE THE GRANDEUR OF MOROCCO:
It is time to appreciate the sights, sounds and aromas of the ancient Medinas and the exquisitely colorful souks in the enchanting major cities. Visit the Ksar Ait Benhaddou and here, contemplate the Ksar's role as a back-drop for many famous international movies such as Gladiator, Game of thrones, Kingdom of heaven… to mention just a few.
Wonder at the stellar overnight stay in the Sahara Desert and indulge in a relaxed sun-soaked visit to the Atlantic coast in Essaouira and coast line beyond, making an awesome Christmas in Morocco.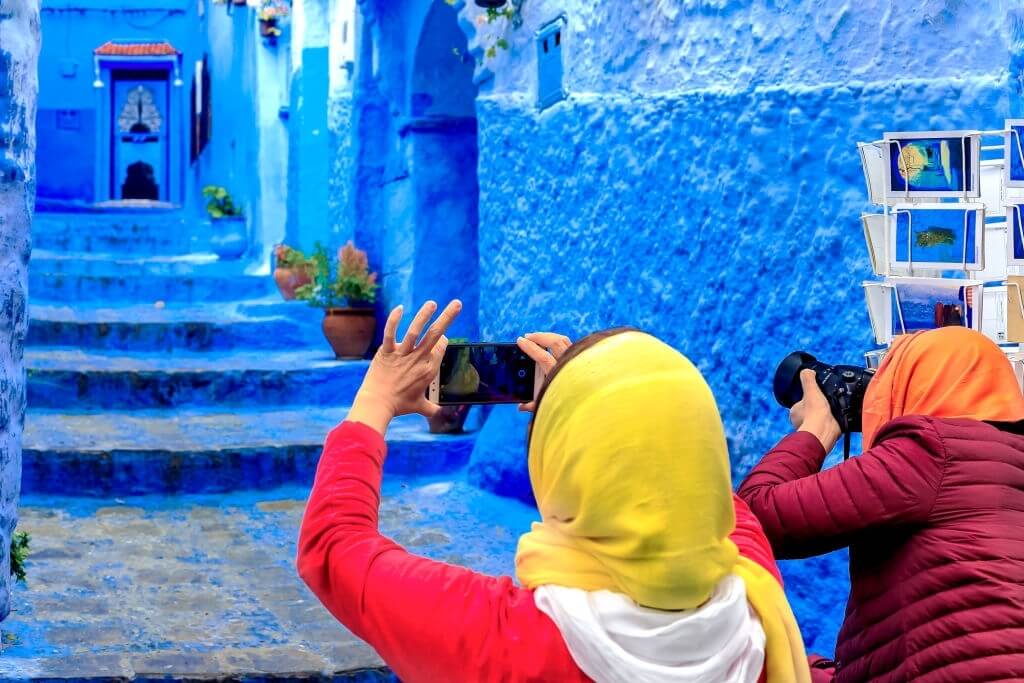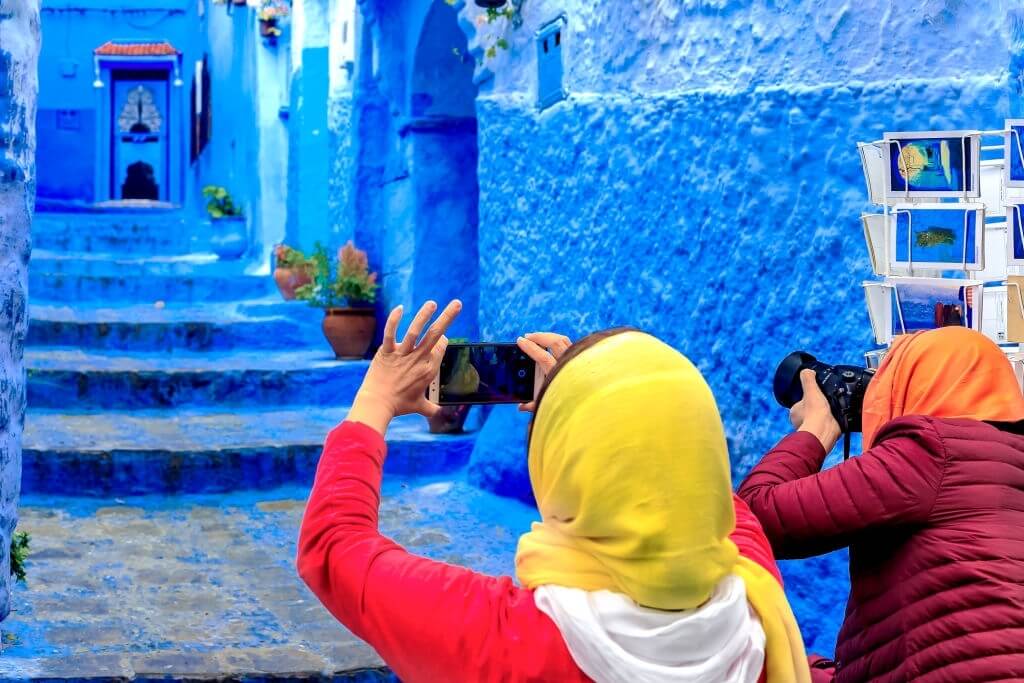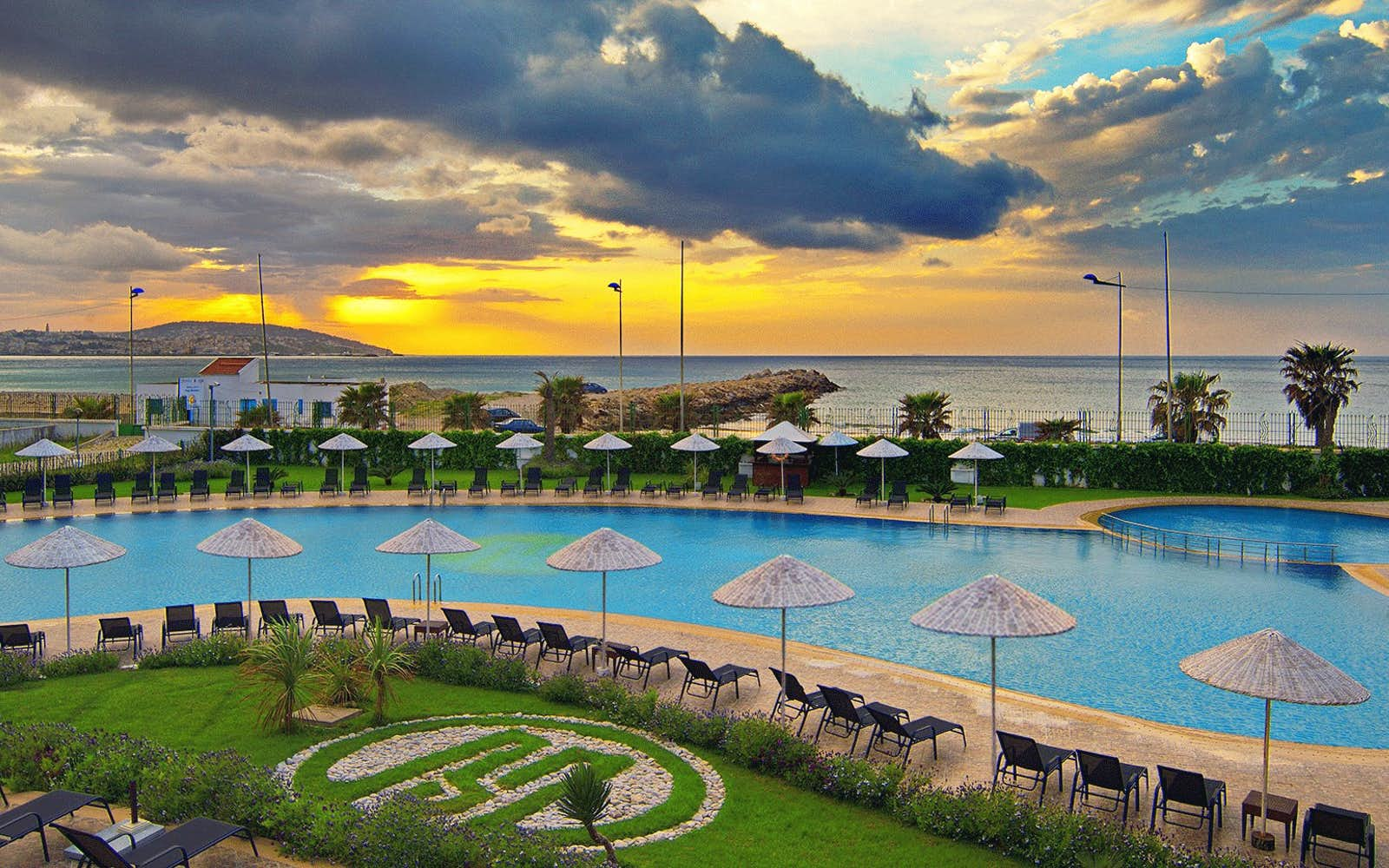 HIGHLIGHTS OF CHRISTMAS & NEW YEAR HOLIDAY IN MOROCCO :
Visit the illustrious cities of Tangier, Fes, Marrakech, Rabat, Meknes & the blue city of Chefchaouen.
Explore the authentic UNESCO listed Kasbahs & Berber mud villages.
Enjoy the Moroccan pretty beaches and the warm hearts of Moroccans.
Experience the glistening dunes of the Sahara terrain.
Spend a celestial overnight in a Sahara desert camp.
Experience a camel trek and dune buggies in the dunes.
Discover the local culture, heritage diversity & the Moroccan rich history.
Live with locals & Feel the Hospitability of Morocco.
Contact with nomads and share traditions & experiences.
Booking & inquiries
If you are looking for a destination in which to hold a Christmas holiday or New year's eve celebration, then Grand Morocco will help you put together a once in a lifetime Christmas in Morocco and holiday with a big New Year party, to explore the delights of Morocco.